Fish Everglades Park in the amazing 10,000 Islands
The Everglades is Real Florida Fishing
Inshore fishing in the Everglades is something that tugs at the heart and soul of the angler's that fish here. The 10,000 Islands chain will immerse you in both amazing surroundings, as well as an amazing shallow water fishery. Sight casting to pushing fish on the flats, rolling your tippet out on rolling tarpon, or whatever your goals for the day are – this area of the Everglades fishery will deliver. Whether stalking the flats, working the oyster bars, or exploring the endless maze of the 10,000 Islands – you simply do not want to miss this trip.
When planning your Everglades area fishing charter, Chasin' Tales utilizes multiple launch locations and offers these charters all year 'round. If you're ready to go fish make your reservations here, or if you need a little help with the planning phase – give Captain Geoff Crouse a quick email at the link below, or call him directly at 239-216-0378
Contact Us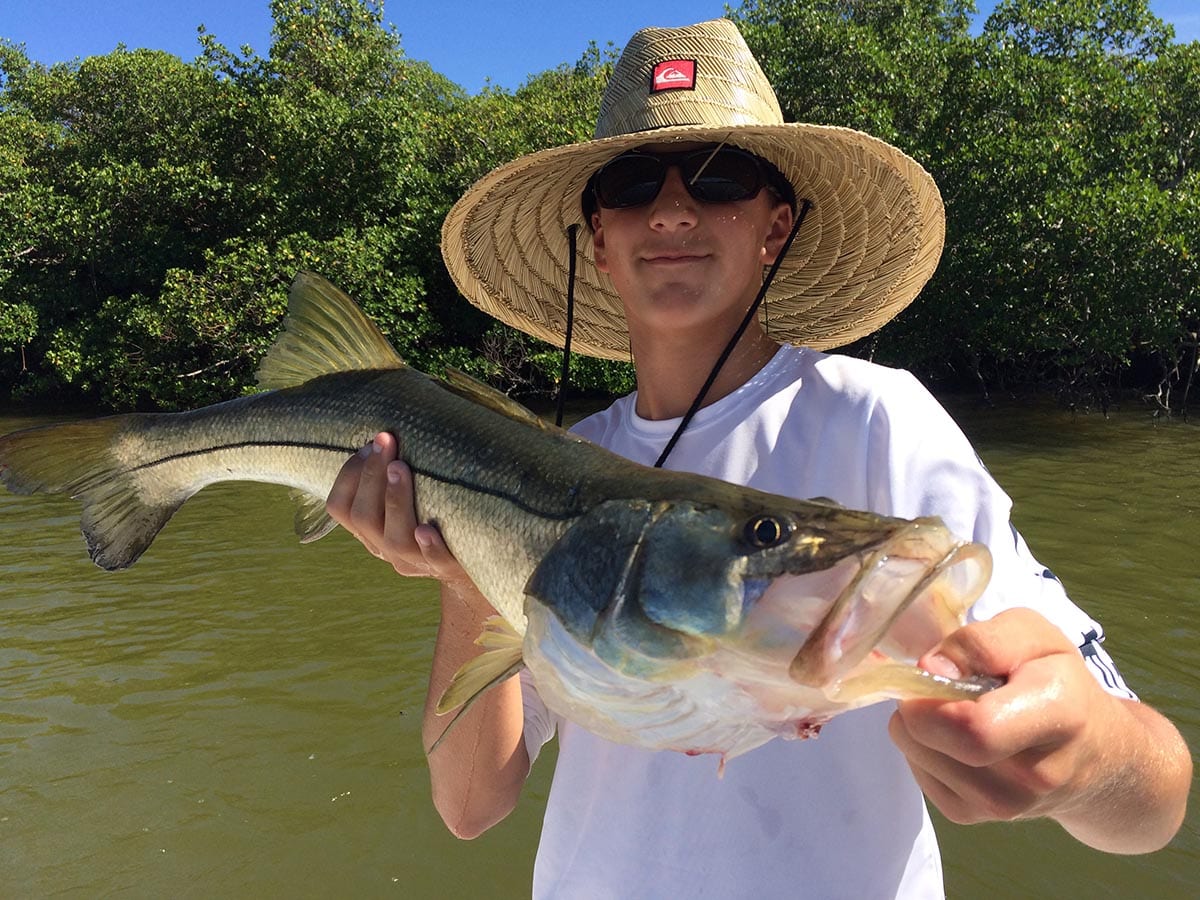 Everglades Fishing Pick Up Locations
Port of the Islands Marina
Top 3 Species to Catch in the Everglades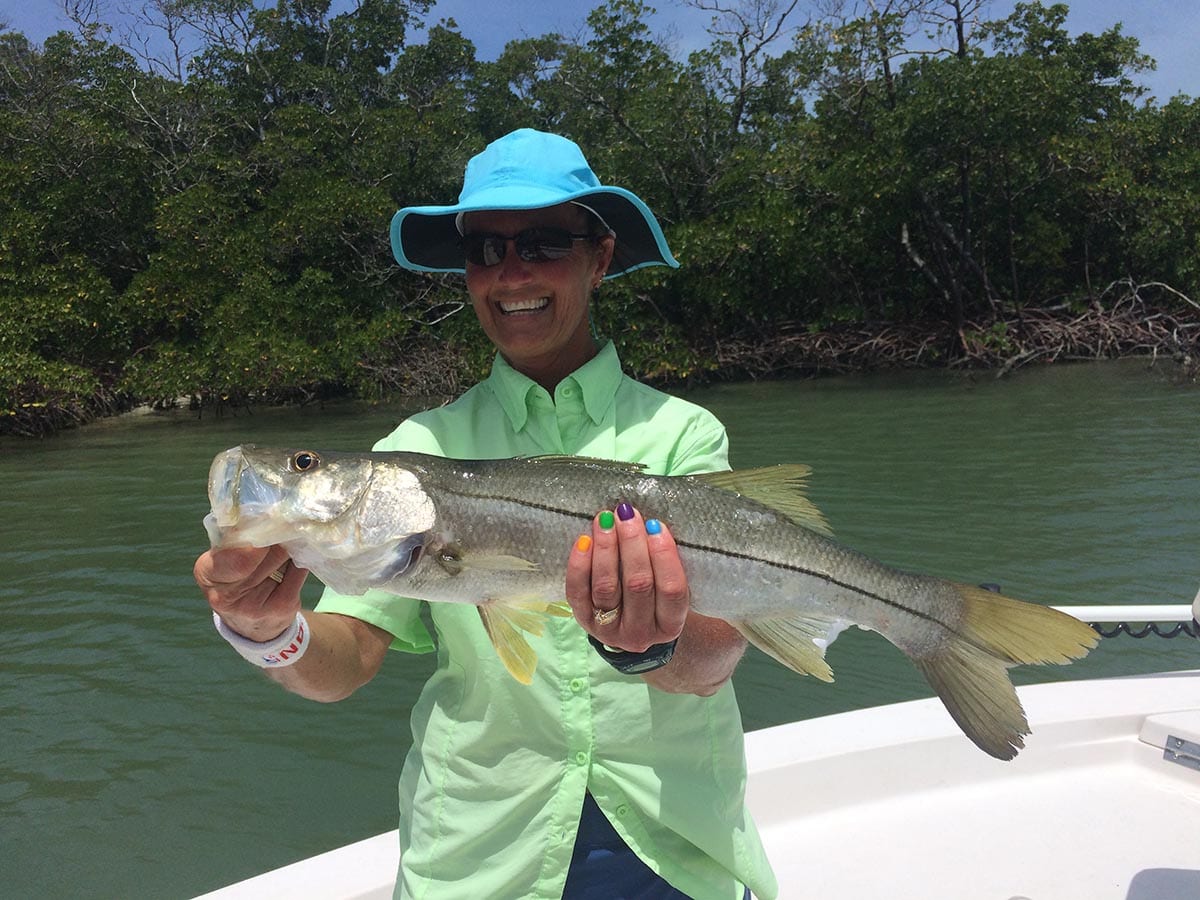 Snook is a popular sub-tropical fish that Florida fisherman and everyday people look forward to catching. Snook are known to be a tricky fish to catch. They are renowned for being one of the best fighting inshore species, making long runs, leaps and head shakes that make them a ton of fun to catch.
Tarpon are a popular sportfish. They're known to be acrobatic, jumping high out of the water – it's quite the sight to see. Florida is home to many Tarpon game fish tournaments. And believe it or not, they have been swimming in the world's oceans since prehistoric times.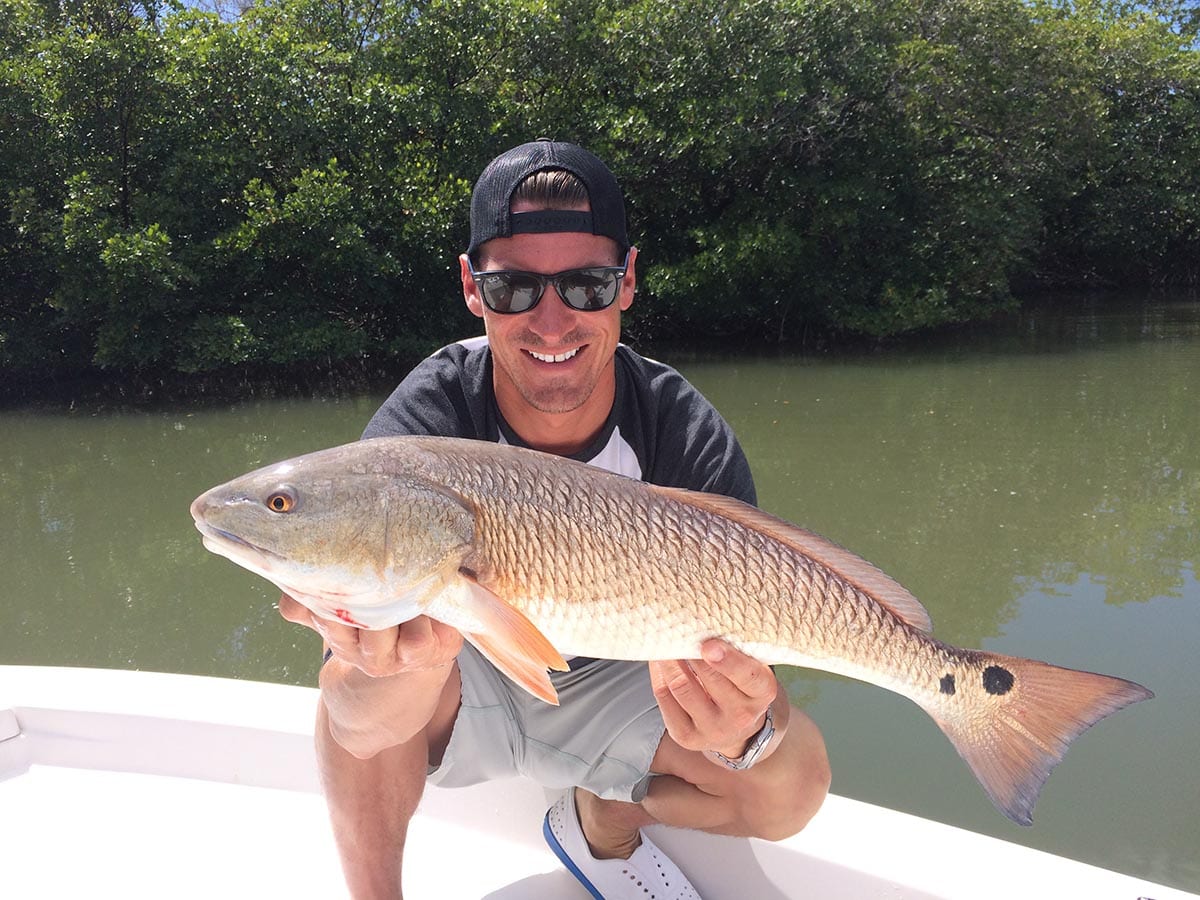 The copper-bronze scales on the body with reddish lower fins is how the redfish gets its name. They also get the name red drum from the "drumming" sound they make during spawning and when taken out of the water. They also have a prominent spot, or several spots, on base of the tail fin.