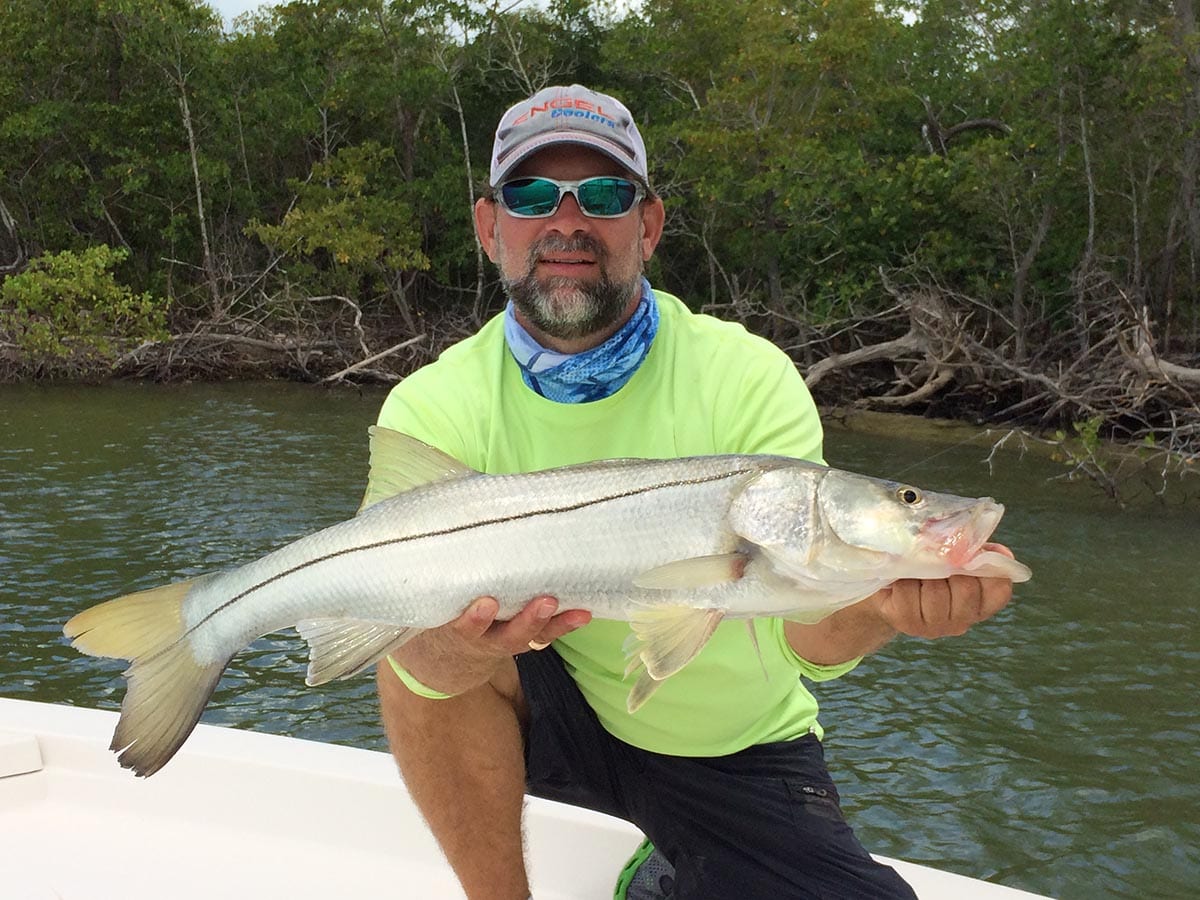 Veteran Naples Fishing Guide
Fly Fishing | Backcountry | Tarpon
Growing up in Grand Haven, Michigan, I was fortunate to have a father who not only had a great deal of love and respect for nature, but actually took the time to instill this passion he had for the out-of-doors in me. We spent many weeks and weekends, over the course of my childhood, camping, fishing and artifact hunting along the shores of some of the most beautiful lake and river systems in Michigan, Colorado and Canada. It was in these places that the seeds of my lifelong passion for fishing were first cultivated.
Read More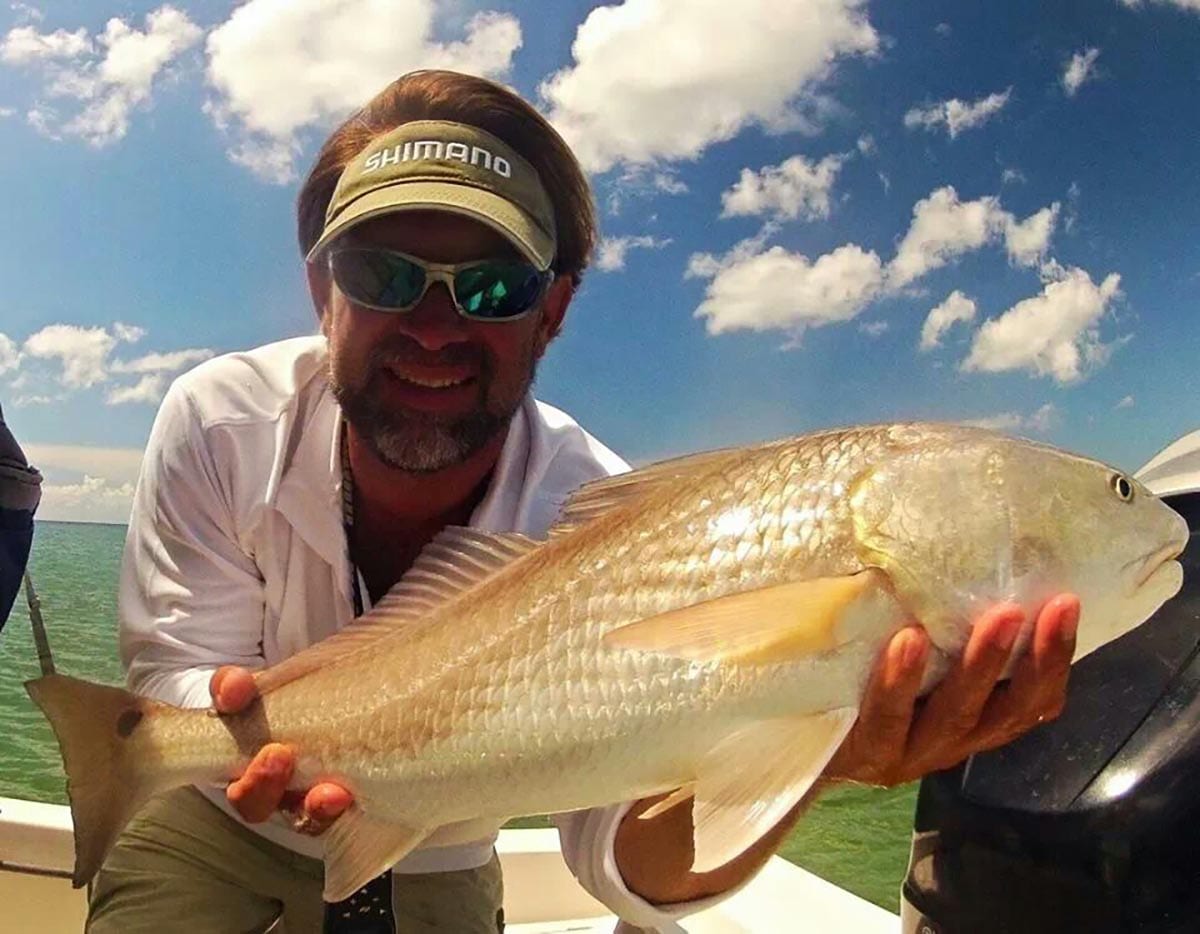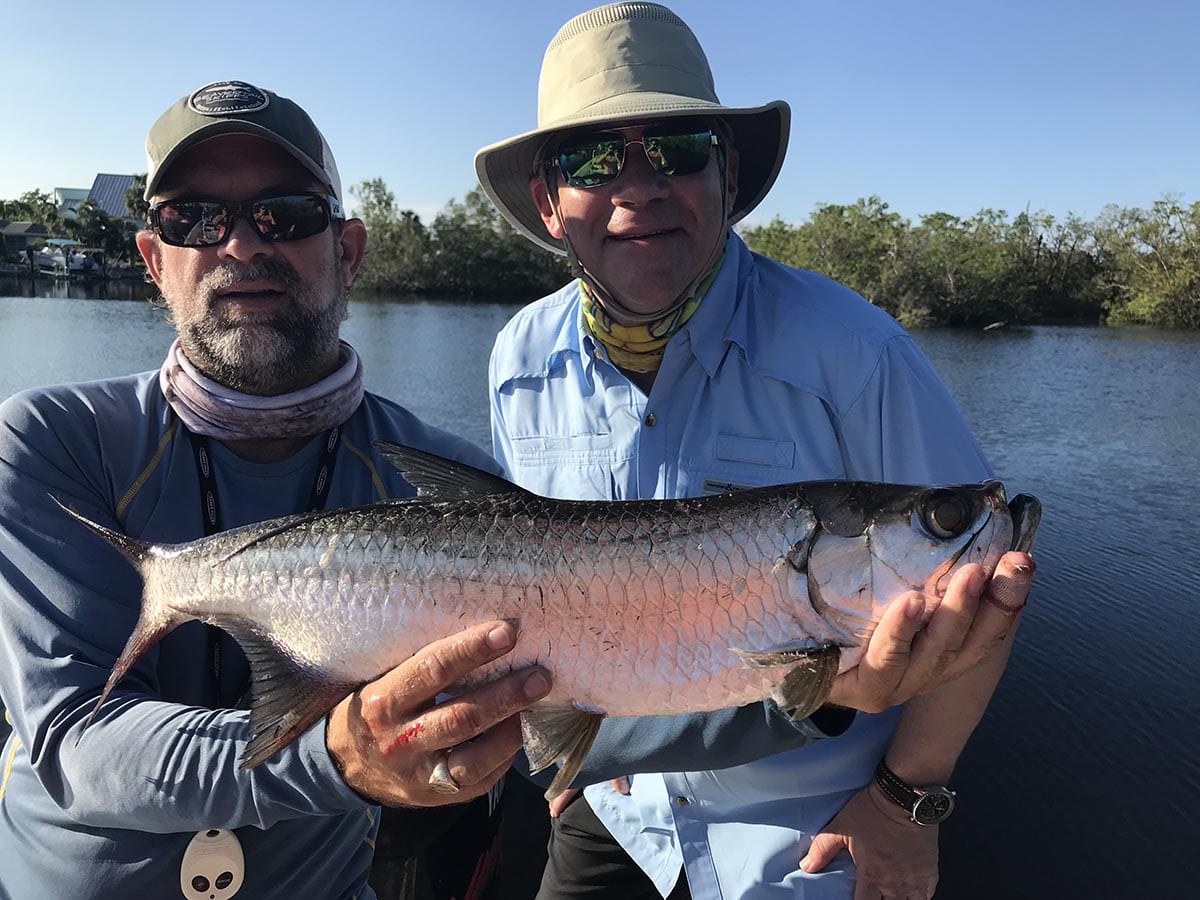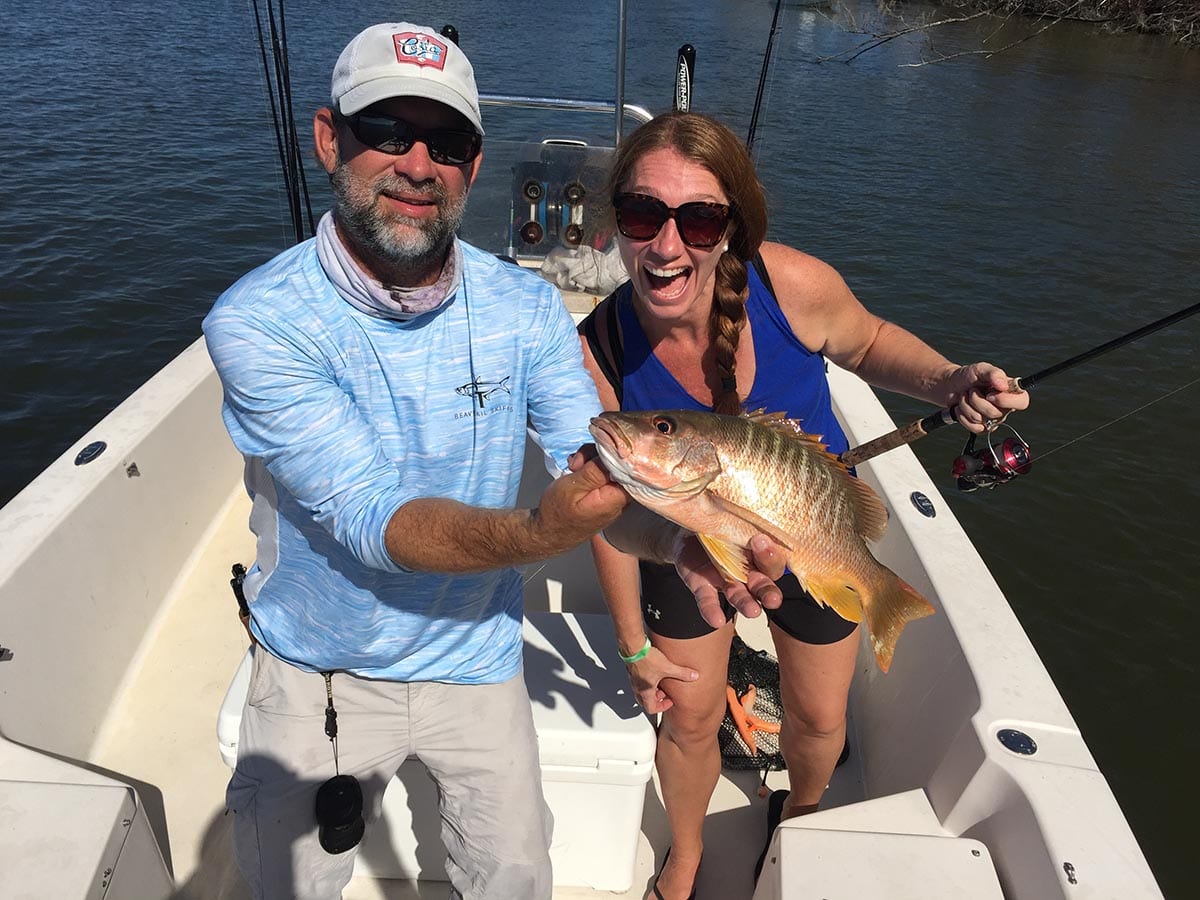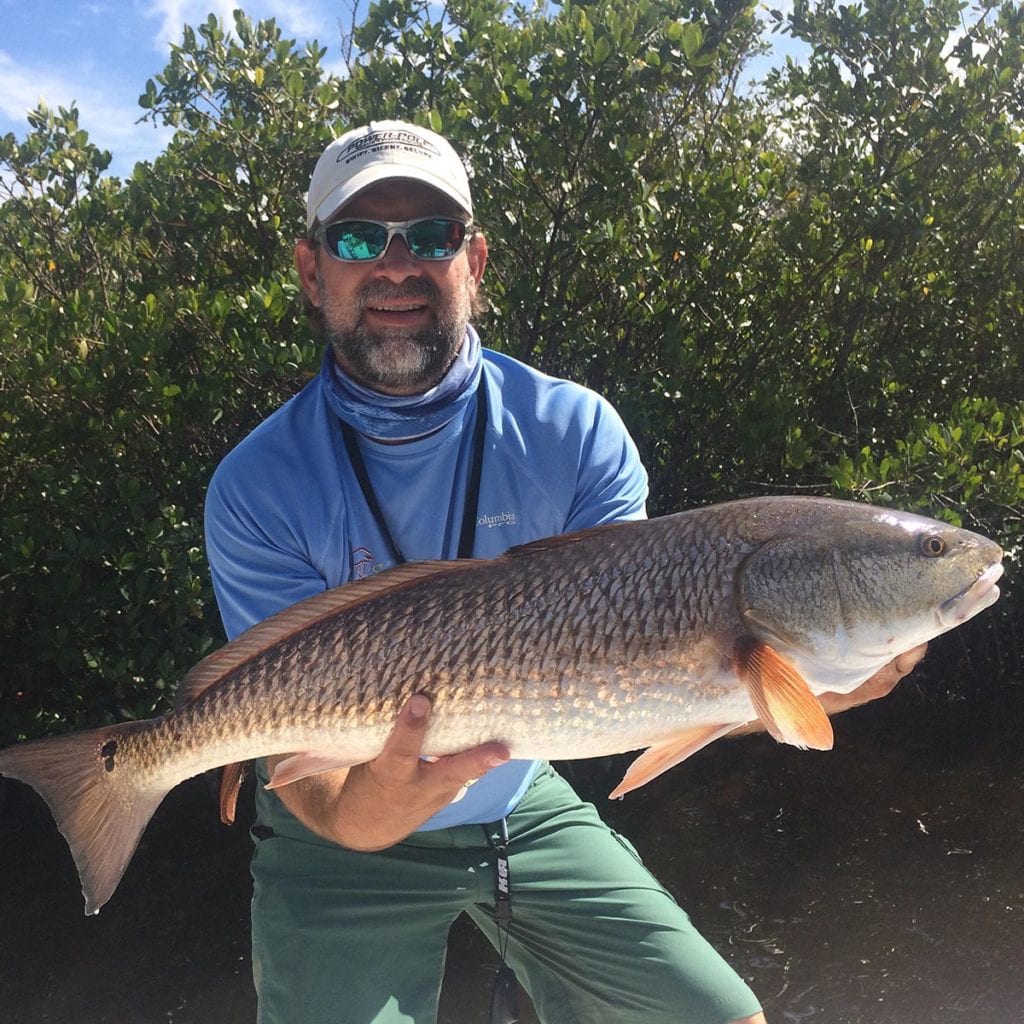 Although I am certain my Dad didn't realize it at the time, the purchase of my first fishing rod at the age of 8 would set in motion a lifelong journey (some would say an obsession).
After graduating from The Ringling School of Art & Design in 1997, I decided it was time to pursue my dream of becoming a fly fishing guide. So I packed up what little I had and headed west to the fly fishing Mecca of Colorado. Once there, I immersed myself in everything that was fly fishing and within my first year had landed a job as an instructor at The Blue Quill Angler's  Orvis endorsed Rocky Mountain Fly Fishing School, in Evergreen. This is where I learned that passion, patience, good humor and the ability to BS with the best of 'em were the keys to being a good fishing guide. (yeah, I know I didn't ad putting anglers on the fish… I just figured it was a given)
After spending 2 years working as an instructor, I finally felt I was ready to move up to the highly sought after position of Orvis Endorsed Guide. With a little persistence (and some grovelling) I was able to talk the guide co-ordinator into giving me a shot… I spent the next 2 seasons guiding folks on some of the more well known rivers in the area such as The South Platte and The Colorado and on some lesser known tributaries like Trumbull Creek, The Blue River and my personal favorite, The William's Fork.
Although I didn't know it at the time, my position at The Blue Quill would lead me to the guiding opportunity of a lifetime… working under the direction of world-renowned guide Marty Cecille at Orvis's Elk Trout Lodge. Here I spent a few more seasons guiding with some of the best in the business. Unfortunately, I had to give up the dream job once the pitter patter of little feet forced me to seek out a more reliable source of income.
My experience in guiding led me to an opportunity at The Keystone Stables, and although it wasn't a "fishing gig", I was just happy that I could still guide… albeit from the back of a horse. It wasn't too long before another opportunity made it's way to my doorstep, and with the blessing of my department head, was put through Vail Resorts management training program in order to prep me for an operations management position.
Throughout my tenure at Keystone, I gained so much insight into the importance of the customer experience and what it takes to ensure the experience be a memorable one. Today I run my Naples fishing charters with the same verve and ideological mindset that Vail instilled in me all those years ago… that "the customer experience" is and always should take precedence over all else.