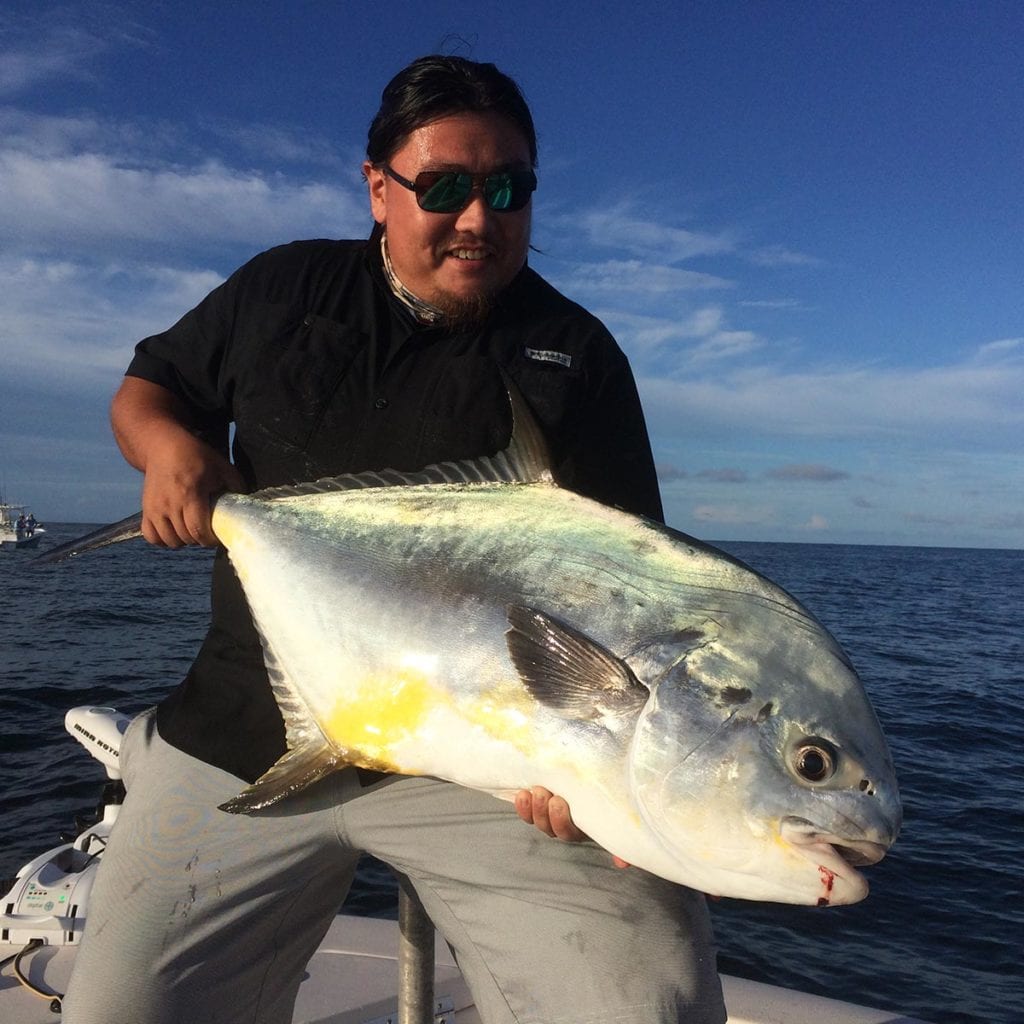 Naples is known for swanky shopping, beaches and fishing. This barrier island's Gulf coast offers 5 star resorts, but don't forget the island's funky intercoastal dives. These dives are home to local music and characters.
Whether you have an unlimited budget or a shoestring budget, Naples has something to offer, and the fishing is sensational! The region is renowned for Florida's most exciting offshore fishing. Though Barracuda and Hammerhead Shark seem to leap from these clear waters, local anglers revere the Permit Fish for a hard fight on the line and taste.
Permit are Naples most sought after catch. The region's nearshore fishing reports don't always mention Snook, Tarpon or Redfish, but they do reserve a column for the Permit catch. According to the Florida Fish and Wildlife Conservation (FWC), Permit, Trachinotus Falcatus, are a species of fish in crisis, identity crisis. Few, scientists or anglers, can distinguish a Permit from the commercially marketed Florida Pompano. Yet, this fish has carved a niche among Naples' fishing enthusiasts. It's as delicious as the Pompano and more fun to catch.
It's true, the Permit fish is often confused for the Florida Pompano, these fish are both reputed to be a great tasting and make for an exciting catch. However, the Permit, Trachinotus Falcatus in Latin, Possesses a deeper body and blunter body. The Permit possesses a sickle-like tail and black mark under the pectoral fin.
Be sure to check with the local fishing authority before keeping any Permit. It's suggested to practice catch and release fishing in the Gulf's waters. There's been an overwhelming amount of regulations placed upon harvesting fish. However, if you've obtained the correct permits, this is one of Poseidon's tastiest boon! This delicious fish is often served Floridian style, smothered in Key Lime and directly off the grill. Moreover, Naples is a juxtaposition. The city offers upscale shopping and serene landscapes. Fashionistas will find everything their heart desires and a tasty catch.