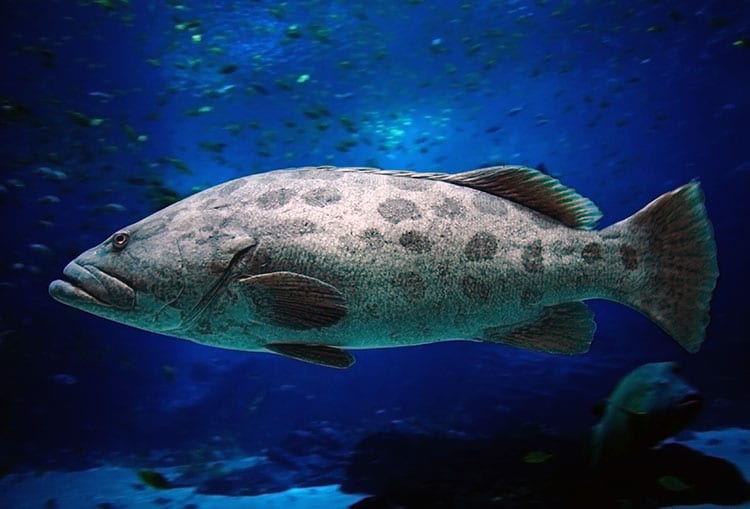 Naples is located near Florida's Marco Island. This Gulf Coast barrier island is known for upscale shopping and Grouper. Moreover, clear waters and white sand beaches surround this island as well as those closer – such as Keewaydin Island. Shell gatherers will find the region's beaches a paradise; millions of Sand Dollars wash ashore, mostly intact, too bad bank accounts can't be filled with Grouper and Sand Dollars.
Naples' anglers take pride in the big catch, Red Snapper and Permit are dominant among the local catalog when available, but Grouper are a year-round opportunity. According to the article Ten Saltwater Fish You Can Catch in Naples Florida, the offshore waters that surround Naples is home to these favorited four species of Grouper: Black, Gag, Red and Scamp.
The angler is most likely to reel-in Black Grouper. Black Grouper school around the region's reefs. This olive colored fish can be found in waters that exceed 60 feet in depth. It's not lawful to keep a Black Grouper that's less than 22 inches in length.
Gag's, most likely to be found at the market, are abundant in these waters. Gag are known for a sweet taste. These fish swarm the region's offshore reefs. Gag must exceed 22 inches in length to be kept. Gag are known as "Deep Sea Candy," and put up a hard fight on the line.
The sought-after Red Grouper dwells deep, and can be reeled-in from the region's rocky sea floor, at about 200 feet. Red Grouper are a reef-dwelling species of Grouper, much like the Black and Gag. It's unlawful to keep Red Grouper that doesn't exceed 20 inches in length.
Scamp season is open year round. They can be found around the region's bustling reefs. These brown fish are known for a sweet tasting white meat.
It's undeniable that Naples offshore waters swarm with grouper. Moreover, Naples offers upscale shopping and untouched white sand beaches. After reeling-in some Grouper, spend time among Naples' bustling downtown for upscale shopping.