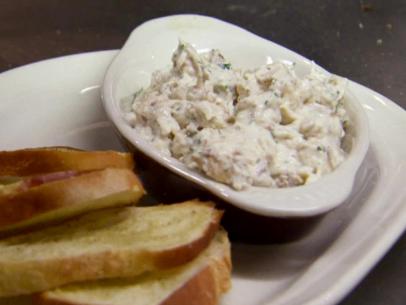 Naples Fishing Recipes: Smoked Trout Dip
Like dips? Well, if you've never tried a smoked trout dip, get on it! Smoked trout dip is delicious, maybe even one of the best dips you'll ever have. It's also quick to whip up for your next party. Give it a try!
Yield: 1 pound
Ingredients
1 pound fresh local boneless trout fillets, smoked
1/4 cup mayonnaise
2 tablespoons sour cream
1 teaspoon chopped fresh parsley
1 teaspoon seafood seasoning, such as Old Bay
1/2 teaspoon ground white pepper
2 tablespoons lemon juice
1 tablespoon chopped fresh chives
Crostini, crackers, or pita bread for serving
Directions
With gloved hands, flake the fish into a bowl, removing the skin as you go. Add the mayonnaise, sour cream, parsley, seafood seasoning and pepper, and mix gently. Add the lemon juice and toss once again to mix. Plate in a terrine and sprinkle with the chopped chives as garnish. Serve with crostini.
Recipe courtesy of Robert Irvine; photo courtesy of foodnetwork.com
Book a Naples Fishing Charter
Want to catch your own trout to eat at home? Naples fishing charters with Captain Geoff of Chasin' Tales gives you the opportunity for you to make some catches, while learning a lot about local fishing and the surrounding area. To book a trip or for more information, call 239-216-0378 or
click here
.