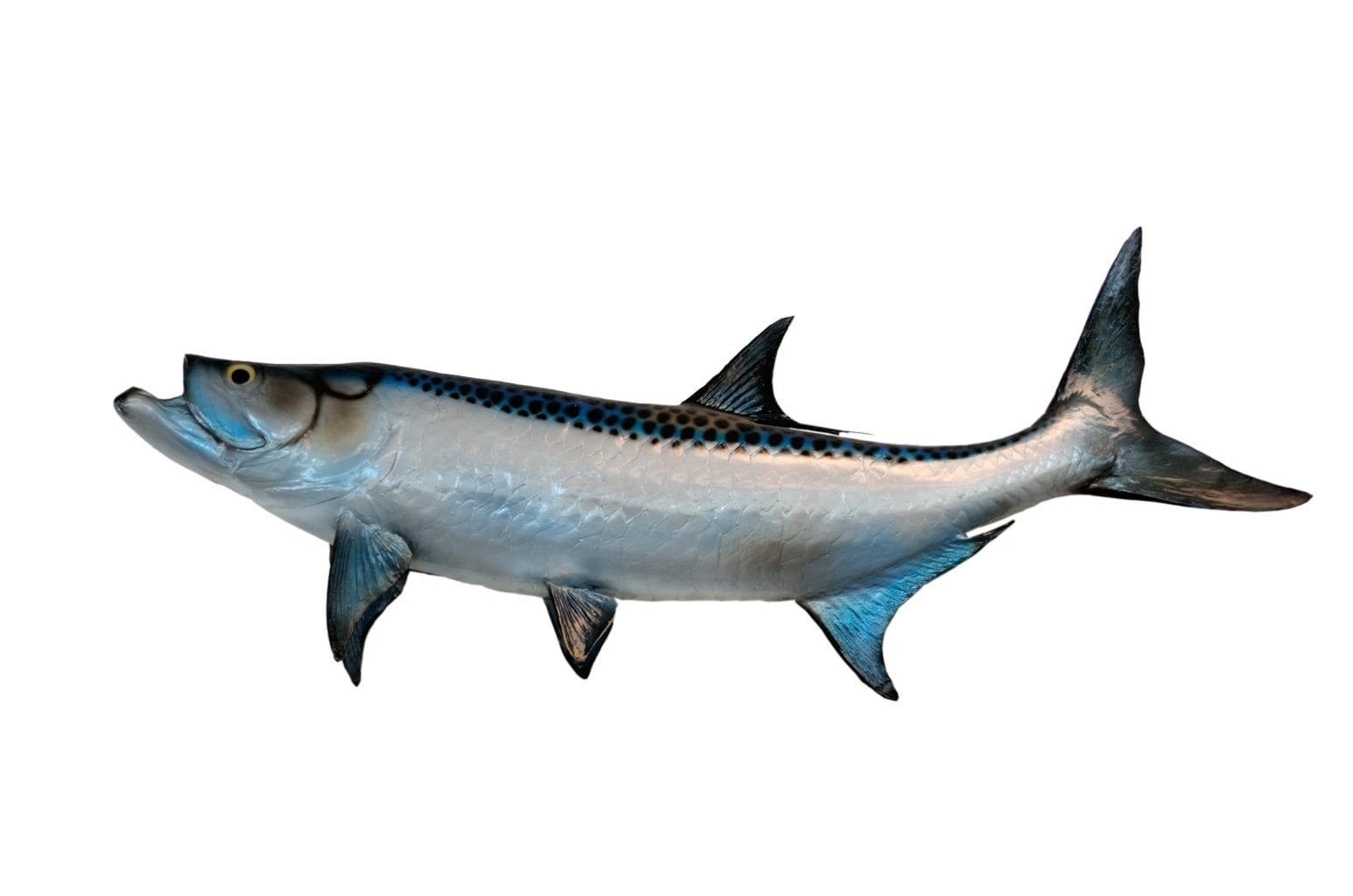 Last month, I wrote about the history of tarpon fishing in Southwest Florida. For this post, I just wanted to expand on this topic a little farther and share with you how tarpon fishing became well-known and popular in this area.
Back in the mid-1800s, Florida was known as a place where the rich and famous would "winter." One of these famous people was Thomas Edison. In 1885, Edison, along with his business partner Ezra Gilliland, traveled down to St. Augustine, Florida to rest and enjoy the warm weather during the winter season. During this trip, they unfortunately came across cold weather (which wasn't normal) in the area and they headed to Jacksonville, then to Cedar Key, and finally boated down the Gulf Coast to Punta Rassa, near Sanibel Island. Here, they stayed the night at the Schultz Hotel. Punta Rassa happened to be one of Florida's earliest sport fishing and tourist destination areas. Edison hit it off with the owner of the hotel, George Schultz, because Edison, was a telegraph operator and Schultz was a cable station manager for the International Ocean Cable Company in Punta Rassa. Many sports fisherman, included W.H. Wood stayed at Schultz's hotel and fished in and around Punta Rassa, who made a newsworthy catch, which brought a tarpon craze to the area. After spending the night in Punta Rassa, Edison took a boat up the Caloosahatchee River to Fort Myers.
Soon thereafter, Edison bought 13 acres of land on the Caloosahatchee River for $2,750; Fort Myers was also incorporated that year. Shortly thereafter, Edison drafted up a layout for the grounds which included houses, a laboratory and gardens. On the land he purchased, there was also a cracker cottage that cowboys herding cattle to Punta Rassa for shipment to Cuba.
After building on his property and moving in, Edison and his family spent a lot of time along the Caloosahatchee River where they would boat and swim. Their favorite pastime however was fishing; Edison would spend many hours fishing off the Seminole Lodge dock. By the early 1900s, the Southwest Florida area became renowned for its tarpon fishing. Edison even stated that the best tarpon fishing in the world was "right in the front of my house in Florida." He also said, "Tarpon has put Fort Myers on the map as a fishing resort with the biggest sportsmen in the country."
Tarpon fishing was the popular sport for the wealthy in Florida from the mid-1800s to the early 1900s. In the 1910s, Edison became friends with Henry Ford. Ford, who after several trips and vacations down to Florida and the Everglades, decided to buy the property next door to Edison. Now, the two homes are known as the Edison and Ford Winter Estates, a popular tourist attraction in Fort Myers. Ford enjoyed tarpon fishing while he wintered in the area.
Along with Edison and Ford, there were other big names who were known to go tarpon fishing in the Southwest Florida area, including: Frederick Remington, J.P. Morgan, Al Capone, President Theodore Roosevelt, and several members of the Vanderbilt family. Many of these individuals would fish around Charlotte Harbor. More recently, big names like President John F. Kennedy, President George H. Bush, and President George W. Bush would go tarpon fishing around Gasparilla Island.
Want to experience a favorite pastime of some of America's elite? Book a Naples fishing charter with Captain Geoff of Chasin' Tales Fishing Charters. You may even have the chance to catch a tarpon. To book a fishing charter, call 239-216-0378 or click
here
for more charter information.