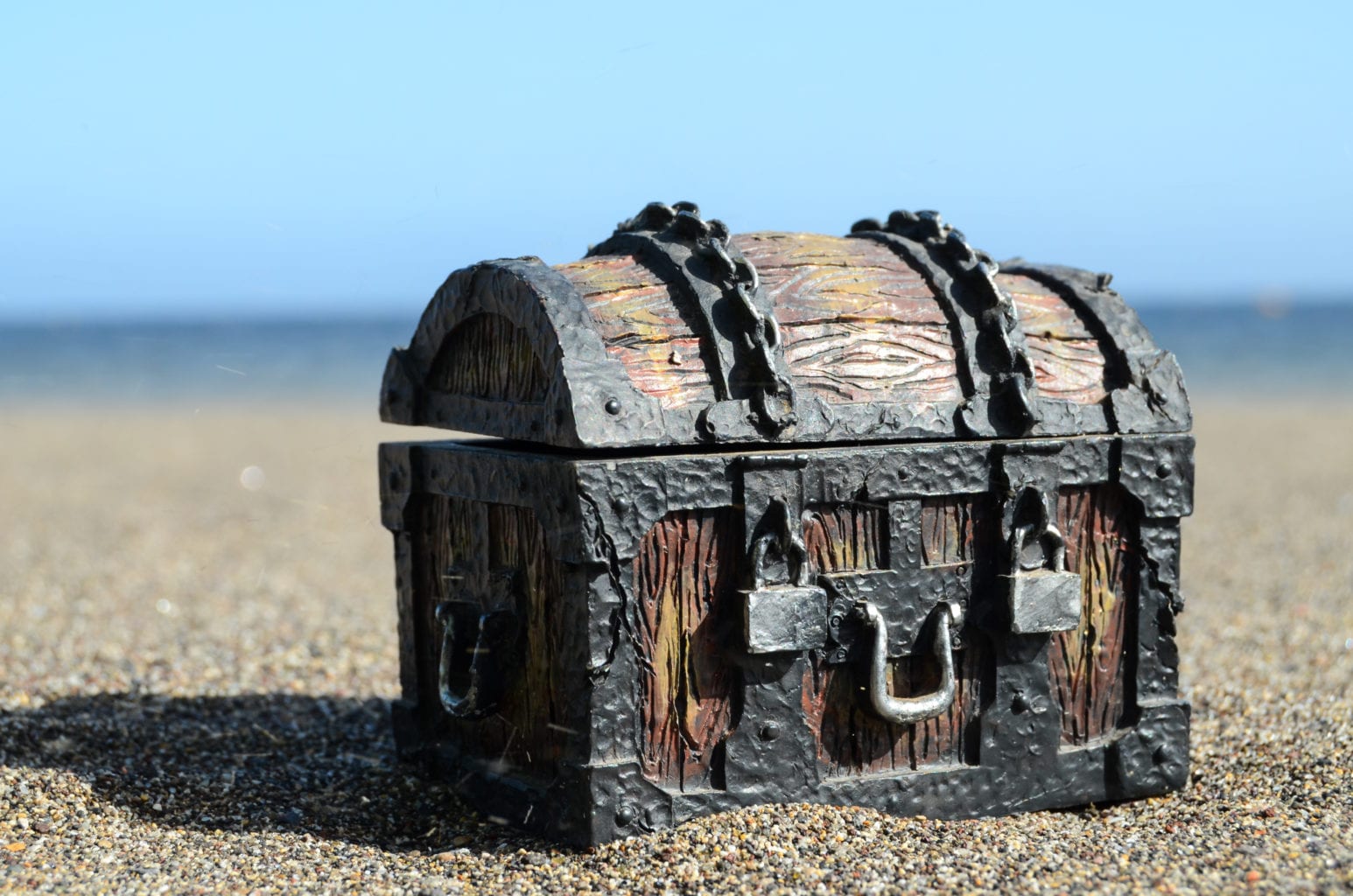 Florida isn't just known for being the state filled with sunshine, alligators, retired folks, and fruit trees; in fact, it's also known for its buried treasure. Many historians believe it contains more buried and sunken treasures than any other state; these lost treasures could hold a value around $165 million. Most of this buried treasure was done by pirates. From the late 16th century to the early 18th century, Florida was home to many swashbuckling pirates, including: Blackbeard, Bonnett, Bowlegs, Kidd, Rackham, Casparilla, Morgan, and Lafitte.
During battles and wars, pirates, and other men, would bury the treasure, so it would not be discovered by enemy hands; however, many of these people died or the treasure was misplaced so the location of this wealth has been lost. As far as the sunken treasure goes, between many battles and hurricanes in the waters surrounding Florida lots of precious cargo went down with the ships. Most of the ships came from Spain carrying gold and silver.
Last year, a Florida family found $ 1 million of sunken Spanish treasure off the coast of Melbourne; the family found 51 gold coins, 40 feet of an ornate gold chain, and a single coin called a Royal made for the King of Spain Phillip V, which is dated 1715 – this extremely rare coin is worth a half a million dollars itself. This treasure is from a wreck in which Captain-General Don Juan Esteban de Ubilla and his flagship the Capitana sank. From Cuba to Spain, 11 ships sank during a summer hurricane 300 years ago.
Another Florida resident found a three-inch square copper plate written in Sanskirt right off the beaches of Marco Island. In 2014, a Florida salvager found a religious artifact from the Atlantic at the site of a 300-year-old shipwreck of the coast of Ft. Pierce; it was a missing piece of a necklace.
There's so much lost treasure left out there to be found. Off the SWFL coast, King Philip of Spain had ships carting a golden jewel-studded carriage pulled by gilded silver horses, 41 chests of emeralds, and a 74-carat emerald ring set in gold. This treasure was lost during storm in the early 1700s. On the other coast, it is said $110,000 in gold is buried somewhere in Canal Point in West Palm Beach county. A group of bank robbers, known as the John Ashley gang, buried this money somewhere in the area in early 1920s; they also buried $25,000 near the St. Lucie Inlet. In the Everglades, there is said to be $200,000 in gold coins hidden between Alligator Alley and State Road 41; it was hidden by a Confederate Army paymaster during the Civil War.
Looking to find some treasure for yourself? Look along the high-tide line where the sand is really soft and dig there with garden or beach tools (shovel/scoop and pail). Check out areas where shells deposit a lot. Also, head to the beach after a big storm hits and see what the tides have brought in. And for the more dedicated treasure hunter, you can always purchase a metal detector.
If you're lucky enough to strike gold, just know the state of Florida can take up to 20 percent of the found treasure; and the U.S. District Court in South Florida is in custody of all discovered treasure.
Explore these Treasure-filled Waters on a Naples Fishing Charter
No only do Florida's waters hold many treasures, they are home to an abundance of fish varieties for you to catch and bring home for dinner. On a Naples fishing charter with Captain Geoff of Chasin' Tales, you can float along the waters filled with so much history surrounding Marco Island and Naples. To book a fishing charter, call 239-216-0378 or click here.