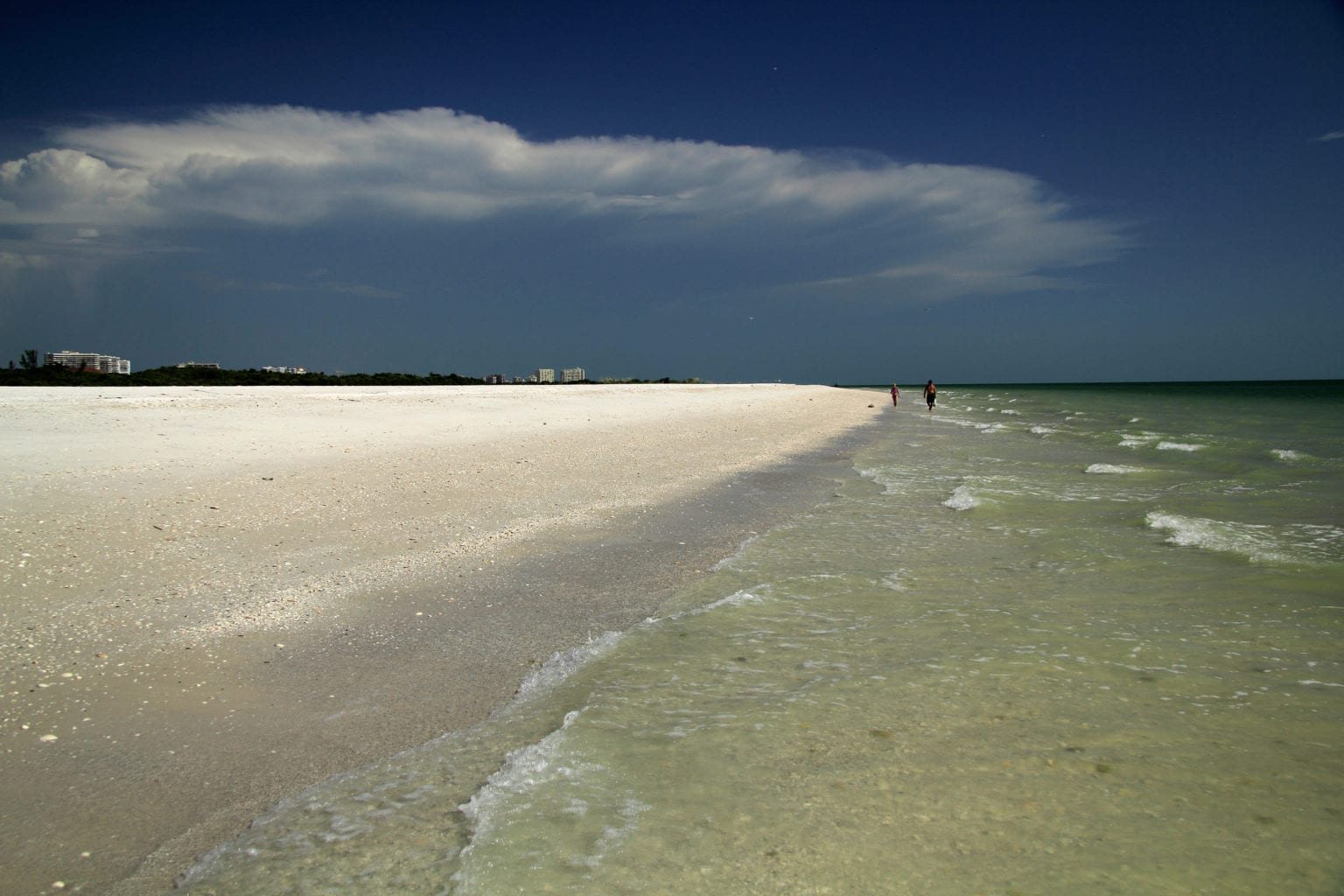 Chasin' Tales not only takes people on Naples fishing charters, but around Marco Island, as well. Marco Island is a great place to visit, and is also home to beautiful beaches like South Marco Beach and Tigertail Beach. Before or after you jump on a fishing charter with me, stay on the island for a bit and check out one of these beaches.
South Marco Beach
South Marco Beach is a public beach located on South Collier Boulevard on Marco Island and open from 8 a.m. to sunset. The parking lot is on Swallow Avenue across from South Collier Boulevard; there are 67 parking spots. The walk from the parking lot to the beach is lined with sabal palms and hotels. The beach is about one acre in size. There are no amenities here, but it is very picturesque.
Tigertail Beach
Tigertail Beach is the most popular beach on Marco Island. It is located on Hernando Drive and is open from 8 a.m. to sunset. This beach is connected to a park and is situated on a lagoon (shallow water) and not the Gulf of Mexico. A tidal lagoon separated Tigertail Beach Park from the Big Marco Pass Critical Wildlife Area (also known as Sand Dollar Spit). The lagoon is home to horseshoe crabs, needle fish, Florida fighting conchs, and much more wildlife. The Tigertail Beach Park area is 32 acres of land and is known for being a crucial habitat for wintering and nesting shorebirds; it is considered one of the best birding locations in Southwest Florida.
In the park, there is a park attendant and park rangers. The parking lot can hold up to 210 spaces with a $8 daily beach parking fee for non-permit visitors. There are: six boardwalks, a café (breakfast, lunch, wine and beer), restrooms, an education kiosk, playground, butterfly garden, picnic area, and beach rentals (paddleboards, kayaks, chairs).
Explore the Area on a Marco Island Fishing Charter
Chasin' Tales Fishing Charters takes off from the Goodland Boating Park on the southeast end of Marco Island off San Marco Road. There is plenty of parking here and clean bathrooms. Click
here
or call 239-216-0378 to book your journey on the water today.