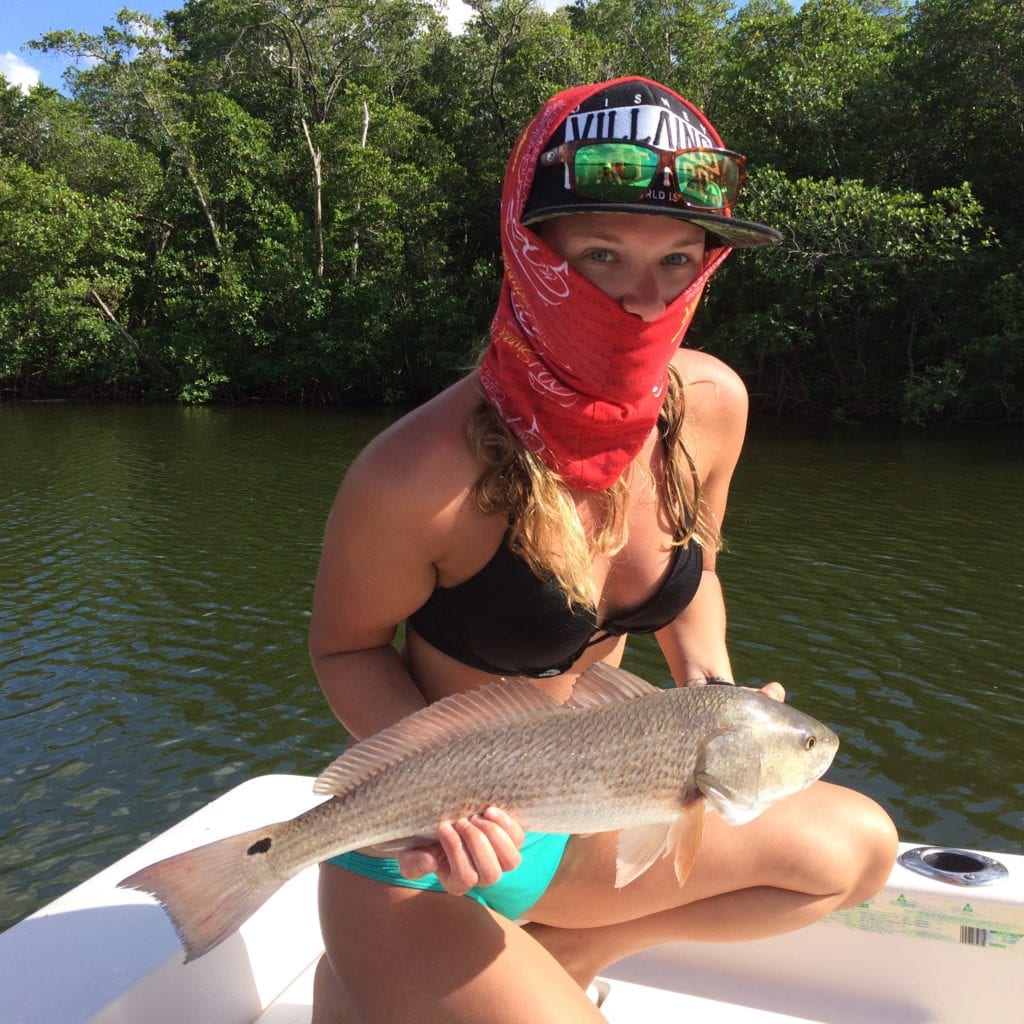 This article originally appeared on basspro.com. It was written by Jonathan LePera.
For many anglers, those dog days of summer known for sweltering heat and tough fishing can make for a tough go! Josh Bertrand, Bassmaster Elite Pro, and Arizona resident, is no stranger to triple digit temps from summer through early fall.
Early on, Bertrand learned an important lesson while pre-fishing for a tournament on Lake Havasu, one of the hottest parts of Arizona.
"It was an early September tournament and it was 112 degrees. I remember having to get off the water at 1 o'clock because I thought I was going to die," he recalled.He went back to the hotel and went right to sleep.
"I was only like 20 years old and too dumb to know any better! I probably had a snickers bar and a Mountain Dew and wore a t-shirt and baseball hat with no sunscreen," he explained. "At that age, I didn't care but it got me for sure and I remember it pretty well."
Today, he's keen to the markers that might suggest that he's had a little too much sun. Headaches are one of the first signs of dehydration followed by weakness, getting the shakes, becoming light-headed, and feeling cold and clammy. Anglers who experience such symptoms best attend to them right away.
Bertrand's 5 Tips for Fishing in the Heat
1. Stay Hydrated
Bertrand drinks as much water as possible. The key to staying hydrated is consistently drinking the required amount of water daily- especially the day before.
"I'll try to chug a Gatorade the day before and drink water on the way to the lake. I'll usually go through a dozen water bottles throughout a day. I'm a big water guy," Bertrand started. "I'll usually have a Gatorade or a Vitamin water in the morning and try to add something in with extra electrolytes. It's refreshing to have something mixed in with the water in that heat."
He'll even keep spare bottles of sport drinks stashed in compartments just in case he runs out of liquids or should he need an electrolyte boost.
Tip: Electrolytes carry electrical charges that are responsible for stimulating muscles and nerves. Electrolyte-enhanced waters have things like potassium and sodium added to them, which help your body absorb the water more quickly. Electrolytes are helpful in preventing dehydration as well as regulating the amount of fluids throughout your body, which affects cellular function, blood volume and blood pressure.
2. Avoid Alcohol
Especially the night before a day on the water, Bertrand does not consume any alcohol as it facilitates dehydration.
Tip: Alcohol consumption can cause dehydration in a variety of ways. This occurs because alcohol blocks the release of a hormone that is needed for water reabsorption. Without this hormone — called antidiuretic hormone, or ADH — the kidneys do not reabsorb the water; instead your body loses more fluid than normal.
3. Be Sure to Eat Properly and Smart
Bertrand will start the day off eating a fairly healthy breakfast and brings plenty of fruit on the boat."There's nothing better than eating a cold orange full of energy and natural sugars on a hot day," he said.
Premium Trail Mix – Sweet and Nutty
He'll snack on trail mix like Uncle Buck's Premium Trail Mix – Sweet and Nutty all day long and during a tournament eating as he's traveling from spot to spot. During pre-fish, he'll up his caloric intake by adding in 2 turkey sandwiches, fruit, and a protein bar.
For dinner, he tends to eat lighter, healthier, and smarter.
Once he arrives in town the week of the tournament before pre-fish starts, he'll run out and buy 2 or 3 pre-cooked rotisserie chickens that he'll eat with rice or put in a salad.
He'll never be that guy who pays the price for eating Mexican food the night before! Sure, chicken gets boring fast, but it's economical an extremely healthy.
4. Wear Protective Clothing and Sunglasses
Columbia Neck Gaiter
For some reason, it's become somewhat of a fashion statement to sport "racoon eyes" among anglers. Bassmaster Elite angler, Josh Bertrand, is fair skinned to begin with and is well aware that skin cancer is on the rise.
"The best thing is to cover your body with protective clothing," Bertrand said. He advises anglers to wear shoes instead of flip flops and sun pants instead of jeans. Breathable clothing is key, especially when wearing long-sleeve shirts. Fully covering his face and neck with a buff or neck gaiter like the Under Armour Coolswitch Neck Gaiter and wearing sun gloves, a hat, and good sunglasses are all key.
"Wear stuff that when it gets wet is going to make you feel cooler," he suggests. "I'm always pouring water on me or dipping a towel in the water- either in my cooler or the lake. I'll wrap it around my neck when running place to place."
He recently paired up with Nines Sunglass Company due to their ability to block infra-red light. In the morning, he'll start off with a yellow lens or when its cloudy out. Most other times, he'll sport an amber based lens with a green mirror finish.
Wearing quality fishing sunglasses is key for preventing eye fatigue and protecting them from not only the sun above but its reflection off the surface of the water.
Tip: Sunglasses are a great fashion accessory, but their most important job is to protect your eyes from the sun's ultraviolet (UV) rays. Wear sunglasses during the daylight hours because the sun's effects on the eyes include: Cataracts, risk of macular degeneration and retinal dysfunction.
5. Sunscreen
Bertrand is religious in his application of sunscreen and not just once a day. He's wise to the fact that it needs to be reapplied several times a day to be effective.
"If I don't reapply sunscreen a few times a day, I burn up," he said.
Tip: Sunscreens are products combining several ingredients that help prevent the sun's ultraviolet (UV) radiation from reaching the skin. Two types of ultraviolet radiation, UVA and UVB, damage the skin, age it prematurely, and increase your risk of skin cancer. The American Academy of Dermatology recommends everyone use sunscreen that offers the following: Broad-spectrum protection (protects against UVA and UVB rays) Sun Protection Factor (SPF) 30 or higher.
Book A Naples Fishing Charter Trip
Chasin' Tales gives you the opportunity to make a catch in the Gulf waters under the Florida sun. Captain Geoff has been navigating the Gulf waters for years! Come out and have some fun on the water. To book a trip, call 239-216-0378 or click herefor more information.