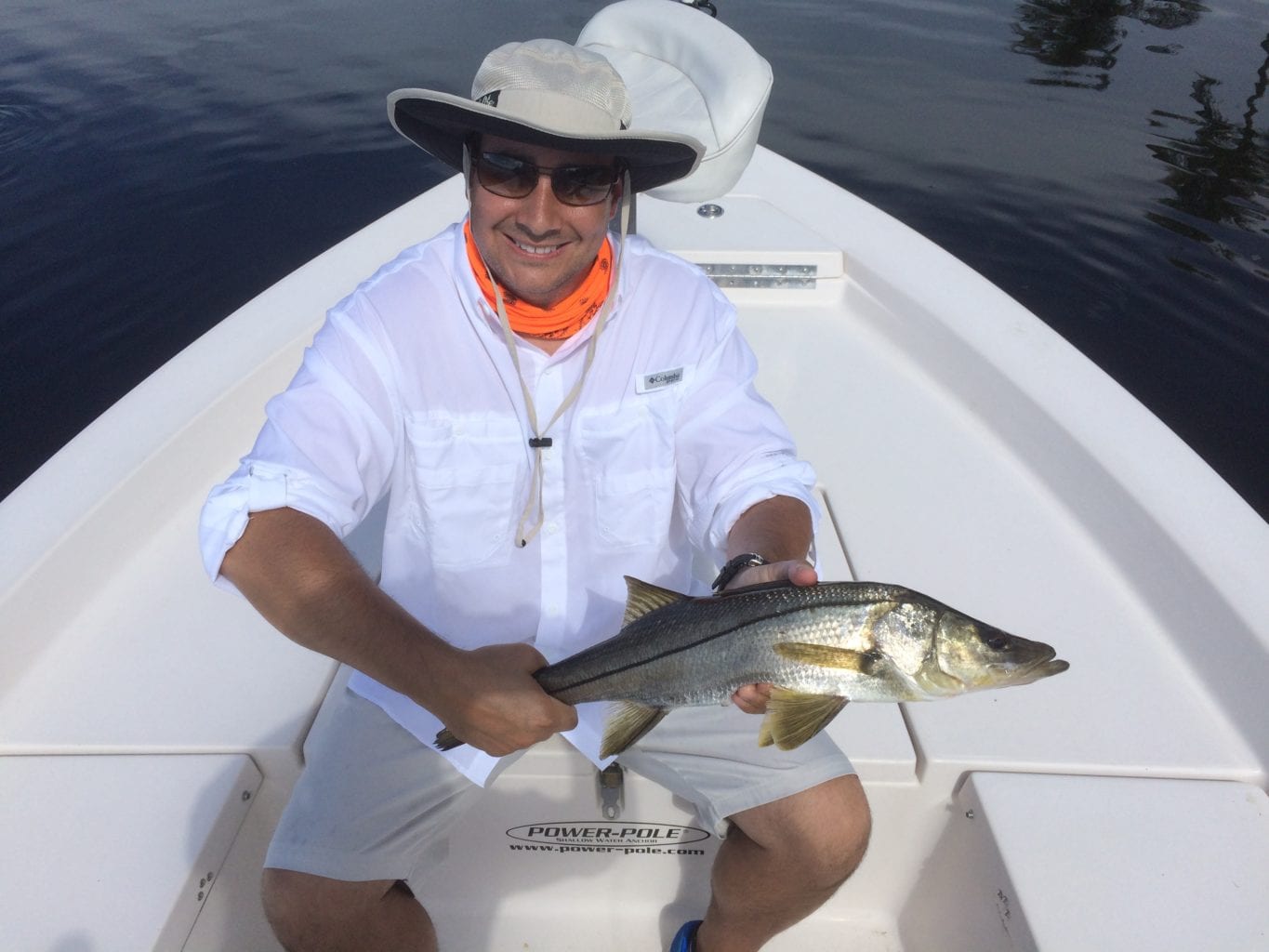 This article originally appeared on coastalanglermag.com. It was written by Capt. Sonny Schindler.
One very windy summer day, I learned how to properly use a sliding cork, fishing for gar. I could see the gars rolling, but they were not feeding on the surface. The fish were all over the bottom machine but I couldn't get the baits where I needed them to be. Figuring out how sliding corks worked, and I was able to fish at different depths. Fishing all around the boat, at suspended depths, kept me hooked up on big gars till my arms were sore. Learning how to properly rig and fish with sliding corks not only helped me that day but carried over into fishing for other species, even big speckled trout.
Sometimes, even the best offshore anglers can't locate dolphin, tuna, or wahoo. Some just grind it out all day and some just throw-in the towel. There is no reason to burn a bunch of fuel and come back with an empty fish box.
One of my favorite offshore fish to go after has to be Mangrove Snappers. Just about every oil rig in the northern Gulf, in 50 to 300 feet of water has mangroves on it. A handful of chum and some medium grade tackle can catch any mangrove swimming.
Most days, when the mangroves key in on the chum, they will devour every piece like piranhas. Often times, they get lock jaw and eat every piece of chum but ignore the piece with the hook in it. Learning how to hide your hook in the bait, and drift your bait with the chum can and will fool even the smartest mangrove. Feeding line to let your bait sink naturally, you feel the strike in your hands. This chumming and chunking technique is a lethal technique for catching big yellowfin tuna. Perfecting it with lighter tackle makes it a cinch when you break out the big gear.
When you are trolling a full spread and every rod goes off, this chaos can carry over into numerous other fishing situations. I have been lucky enough to have been on monster wahoo bites when 4 and 5 rods are bent over double. Everyone on the boat is usually screaming, including the reels. The fishermen on the boat have to learn to "dance", to keep the fish from tangling. This "dance" plays out the same with a wide open bite on black drum, speckled trout, even redfish. With multiple rods hooked up, everyone needs to know where their fish are. They also need to know where the other anglers fish are. If the lines do cross, the anglers must understand who's line needs to go under and who's line goes over. It doesn't matter if you are in 4 feet of water or 400 feet of water, knowing how to "dance" will make you a much better angler.
There are few things fisherman enjoy more than sight casting to a fish. Putting a lure in front of a tailing red fish, feeding dorado, or cruising cobia will make anyone's pulse sky rocket. I was always taught that every cast should have a target. No matter if you are flinging a big topwater lure into open water, or launching popping cork against a shore line. Pick a target for every cast, every single time. It can be a bubble on the water, a point, a ripple or even a wave. When you get good with your spinning gear, don't be afraid to pick up a baitcaster. Changing lures and lure weights will only make you a more lethal sight caster when the time comes to put a bait in front of fish you can see. This constant practice and repetition will make sight casting to any species a walk in the park.
Often times, your entire day can hinge on the quality of your live bait. When a live bait is "lively" it always increases your odds of catching more and bigger fish. Choosing the right size hook for the bait you are using is a must. Probably the most commonly made mistake when fishing with live bait comes when casting. You have to take special care not to forcefully sling your live baits. A gentle lob or pitch will keep more life in your bait. A muscled hurl or even stopping your cast short will knock the life right out of your bait. A slower retrieve can get an extra couple of casts out of your baits too. No matter if you are casting live croakers over oyster reefs in spring time or slow trolling hardtails at floating oil rigs. Taking special care of your bait, and learning how to properly present them, is a skill you can only learn by repeated attempts.
At the end of the day, it's ALL just FISHING. Targeting different species will take your fishing abilities to a whole new level. Traveling to different areas and experimenting with new tackle will only better you. Fishing with fellow anglers and taking trips on other peoples boat, you are more likely to pick up a new trick or two. No one knows it all, and there are plenty of fish in the sea. Please don't limit your time on the water targeting just one or two species. Get out there and experience as much of it as you can. The best way to become a better fisherman is to simply go fishing! No matter what you a fishing for, have fun and be safe.
Practice Your Fishing Skills on a Naples Fishing Charter
Come out and get some practice fishing on the water! Naples fishing charters with Captain Geoff of Chasin' Tales gives you the opportunity to make a catch in the beautiful Gulf waters. Captain Geoff has been navigating the Gulf waters for years! To book a trip, call 239-216-0378 or click herefor more information.