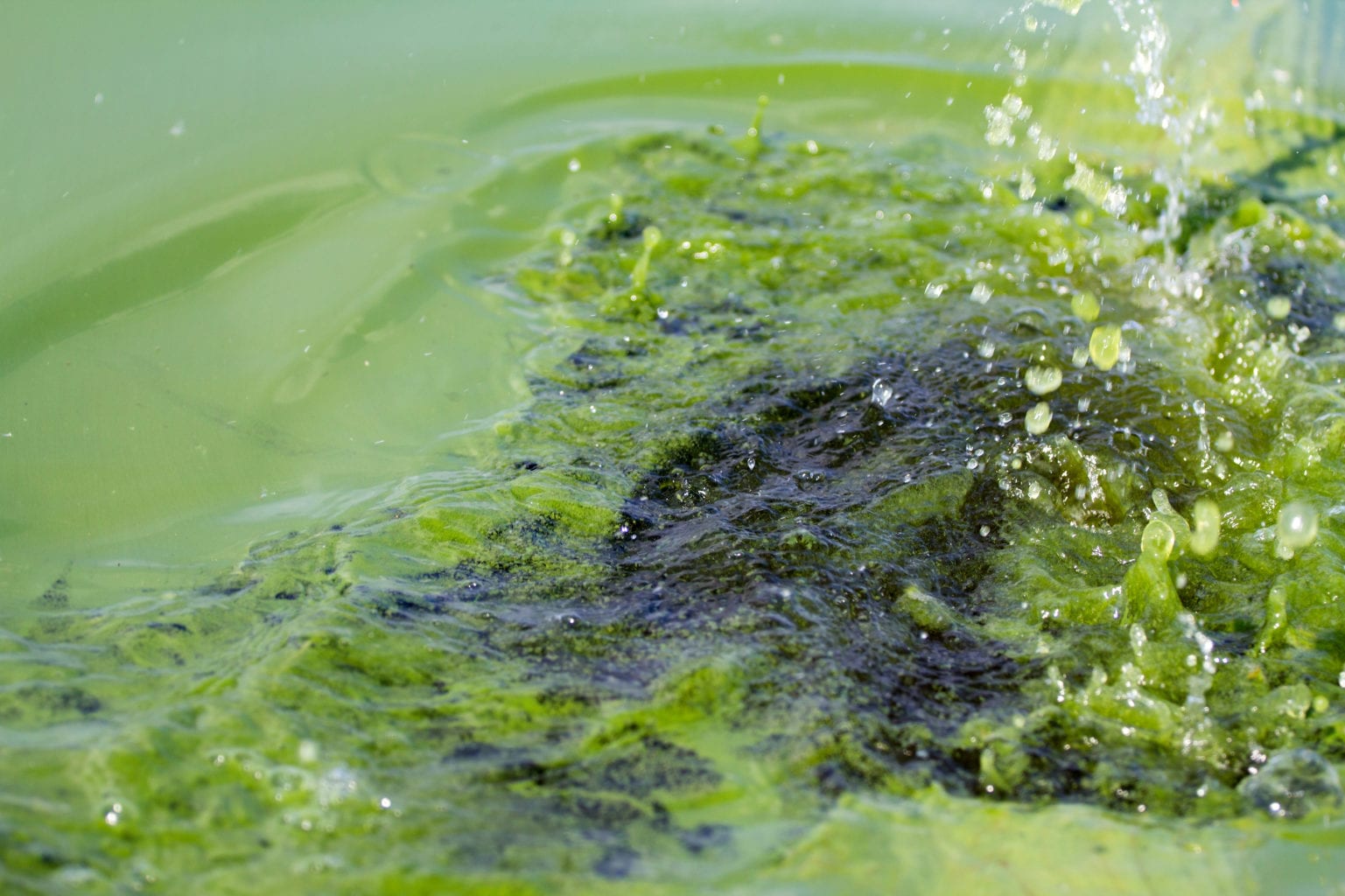 As most of you have probably seen in the news, there are currently some major water quality issues in the Gulf, including that of some fairly severe algae blooms. In fact, the algae can be seen from space! St. Lucie, Martin, Palm Beach, and Lee counties, which includes beaches and coastline around Cape Coral, Sanibel Island, and Fort Myers are being flooded with polluted water and a slimy, smelly, blue-green toxic bloom of algae.
Why is this happening? Well, that is a difficult question to answer in a few paragraphs, as there are so many facets to this man made disaster. Governor Rick Scott declared a State of Emergency in several counties, and blamed the federal government on its failure to fix the retention dike around the lake. Environmentalists, including executives from the Audubon Society of Florida, blame this problem on decades of over development and lax agricultural regulation that has allowed the sugar industry to back pump nutrient laden waters, from their cane fields, into the lake. In this author's eyes, there is no question that it is the Governor, his predecessors, the sugar industry and their lobbyists who are ultimately to blame.
Voters came out in droves, during the mid-terms in 2014, to pass Amendment one. This key piece of environmental legislation was to set in motion the purchase of agricultural lands south of Lake O'. The beginning of a multi-part process that would eventually re-route waters back to their historical flow patterns through The Everglades. In the 2 years since that vote, Mr. Scott and his cronies have done nothing to act on the wishes of the people he represents.
Due to local outcry, the U.S. Army Corps of Engineers reduced discharges from Lake Okeechobee on July 15. In the St. Lucie Estuary – there was a 44 percent reduction, meaning 420 million gallons will flow into the estuary instead of 756 gallons. The number of gallons that flow into the Caloosahatchee Estuary have also been reduced, but these flow reductions are meaningless as any amount of continual, polluted flow will always be detrimental to the fragile estuaries of both coasts. The only solution is to re-route the water back south through the Everglades as nature originally intended.
Fortunately, the waters in which I operate my Naples fishing charters are still safe and unaffected. The polluted waters, from the current Lake Okeechobee releases, and the algae blooms accompanying them have not made their way From Ft. Myers down to Collier Counties coastlines and most likely will not, as we are approximately 30 miles from the affected areas. However, what's happening north of the Naples area makes my blood boil! My heart goes out to all those businesses and charter boat captains who's lives are being adversely affected by the inaction of our own representatives.
If you would like to learn more about what's been going on with this issue, how we got here, and how you can help, check out:
www.bullsugar.org www.captainsforcleanwater.org www.floridawaterlandlegacy.org
There is a Bloom Reporting Hotline for residents and visitors to call if they spot an algae bloom; this number is 1-855-305-3095. People can also report sightings online
here
.